NEWS & EVENTS
BIRTHDAY CELEBRATION 103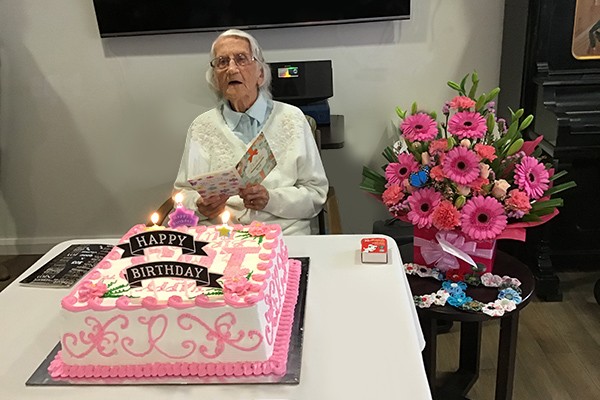 Ruth Powles turned 103 on Sunday and celebrated with fellow residents at Minchinbury Manor.
Born in Cambridge England in 1916, Ruth was the youngest of four children. As a young woman she lived in Norfolk, where she met George who became her husband in November 1939.
Soon after their wedding George enlisted and the couple were separated for six years, four which George spent as a prisoner of war in Changi, Singapore.
Ruth and George moved to Australia in 1956 and lived happily in Blacktown for many years. Ruth has 5 children, 9 grandchildren, 10 great grandchildren and 6 great, great grandchildren.
RECENT POSTS & TIPS
Minchinbury Manor:
State-of-the-art aged care residence located in Rooty Hill, New South Wales. Conveniently located across the road from Minchinbury Community Hospital and a short drive from Blacktown Hospital, Minchinbury Manor caters to the ageing needs of western Sydney residents.
Ask A Question